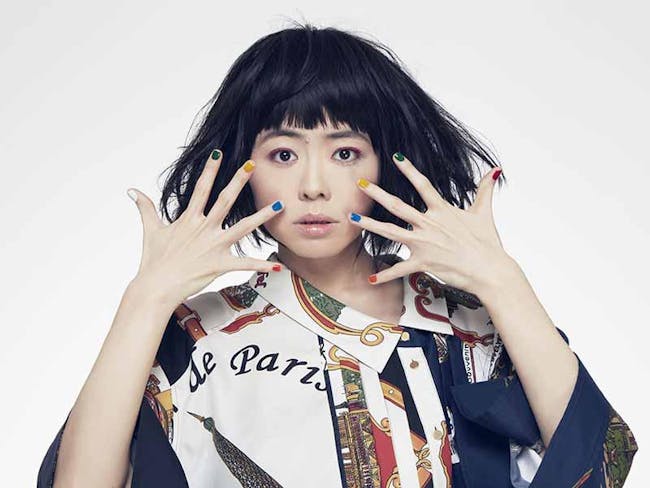 Presented by TD Vancouver International Jazz Festival
Hiromi
Vancouver Playhouse
Vancouver
,
BC
TD Vancouver International Jazz Festival presents Japanese pianist and composer Hiromi featuring her latest solo release Spectrum.
"I don't want to put a name on my music. Other people can put a name on what I do."—
Hiromi Japan has produced an impressive assemblage of jazz pianists, from Toshiko Akiyoshi to Makoto Ozone, and pianist/composer Hiromi is the latest in that line of amazing musicians. She has electrified audiences and critics east and west, with a creative energy that encompasses and eclipses the boundaries of jazz, classical, and pop parameters, taking improvisation and composition to new heights of complexity and sophistication. Her latest album, the vivid solo piano outing Spectrum, offers a dazzling evocation of the vibrant array of colors and joyful spirit that imbues her music. This Berklee grad has recorded with Chick Corea and appeared on bassist Stanley Clarke's Jazz in the Garden. She simultaneously released two concert DVDs: Hiromi Live in Concert and Hiromi's Sonicbloom Live in Concert. Don't miss out on witnessing the ever-evolving musical life of Hiromi.
Photo by Muga Miyahara
Details:
6:00pm: box office and doors to venue open
6:30pm: seating starts
7:00pm: show starts! One 60-75 min set with no intermission
Reserved seating - for patrons requiring seats in the accessibility section please contact our office!
At Coastal Jazz & Blues, our ticket provider, Eventbrite Music, is the only online platform we sell tickets through and our exclusive ticket provider.
Any tickets showing up on a 2nd party reseller site, or suspected of reselling, will be automatically refunded.
We urge you to contact our box office if you are considering buying tickets from any other website other than Eventbrite Music
Tickets are final sale (non-refundable or exchangeable) and prices may vary.
Please contact the box office for more details on any of the above: boxoffice@coastaljazz.ca
Venue Information:

The 655-seat Vancouver Playhouse Theatre is owned by the City of Vancouver and operated by Vancouver Civic Theatres. The Playhouse Theatre Company has been the major resident company of the Vancouver Playhouse since the theatre opened in 1962.

Vancouver Playhouse is located in downtown Vancouver on Hamilton and Dunsmuir. The Vancouver Playhouse Theatre is situated next to the Queen Elizabeth Theatre and two blocks up Dunsmuir from the Stadium skytrain station (on Translink use 601 Hamilton Street as your destination address). See Map

Parking:

Please note: Downtown Vancouver parking can sometimes be scarce, especially if there is an event at GM Place and the Queen Elizabeth Theatre at the same time as the Vancouver Playhouse. For evening performances, we recommend that you secure your parking spot earlier or park outside the downtown core and take a taxi or transit, if possible.

Venue Information:
Vancouver Playhouse
600 Hamilton St
Vancouver, BC, V6B 2P1