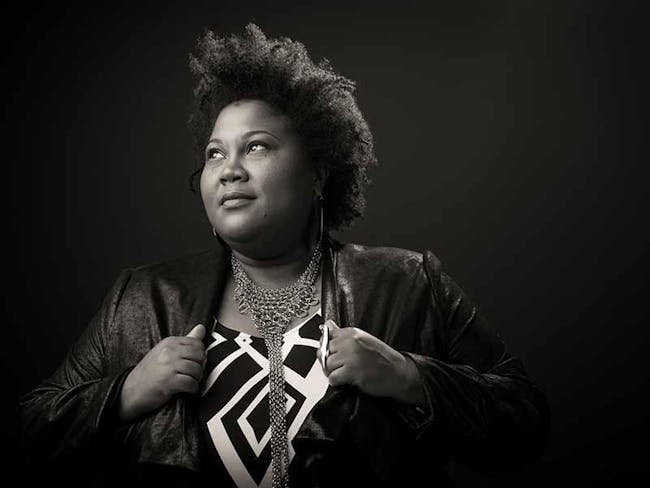 Coastal Jazz & Blues presented with CMHC Granville Island
Dawn Pemberton
Lydia Hol
Performance Works
Vancouver
,
BC
$0.00
Very Limit Standby Tickets at Door
RSVPs are now closed. But don't despair! We anticipate having capacity for a limited number of walk-up tickets (see more information below).
Dawn Pemberton at Winter Jazz on Granville Island: RSVPs are now closed for this performance. But don't despair! We anticipate having capacity for a limited number of walk-up tickets. If you'd like to attend, we recommend arriving by 7:30pm, and please be prepared to wait for a short time in a line-up outside the venue.
Vibrant, honest, and powerful, WCMA-winner Dawn Pemberton's voice beats a soulful path from gospel and R&B to jazz, funk, and world music. A regular collaborator with The Harpoonist and the Axe Murderer, her deep musicality and irresistible verve make Dawn the new queen of Canadian soul!
With Max Zipursky keyboards, Gavin Youngash guitar, Scott Tucker bass, and Johnny Andrews drums.
Leading an "unbelievably tight" (Discorder) band of some of Vancouver's best young jazz, funk, and indie rock players, vocalist/guitarist Lydia Hol deftly combines early '60s soul, lush psychedelic rock, and a taste of country. With sequins and style, Hol's show will transport and delight you.
With Leathan Milne guitar and Darren Parris bass.
Presentations made possible with the financial support of CMHC Granville Island
Register and arrive by 7:30pm to guarantee admittance; Plus your Registration and attendance enters you to win a pair of tickets to Hiromi June 23! (During the TD Vancouver International Jazz Festival).
Patrons who Register will be admitted into the house first, by about 7:30pm. Arrive early to get your spot in line! This show is mostly standing room. Seating is very limited and not guaranteed. All Winter Jazz shows are free community events and we want everyone to have access. We will give priority, when we can, to people who Register, but if we reach capacity there will be a wait list started at the door.
*******
Details:
This event is free to the public and no registration, ticket or donation is necessary. Admittance is general admission and subject to availability; seating is limited to accommodate the dance floor and not guaranteed even for those who Register - but plenty of standing room. Get your dancing shoes ready!
If you have any special requests that require a seat, please contact our box office so we can make arrangements to accommodate your needs!
8pm: LYDIA HOL and | 920pm: DAWN PEMBERTON
Cash bar on site, ATM located in the Granville Island Hotel lobby.
We look forward to seeing you there!

Coastal Jazz and Blues Society

604.872.5200 x5 | boxoffice@coastaljazz.ca

Venue Information:
Performance Works
1218 Cartwright
Vancouver, BC, V6H 3R8